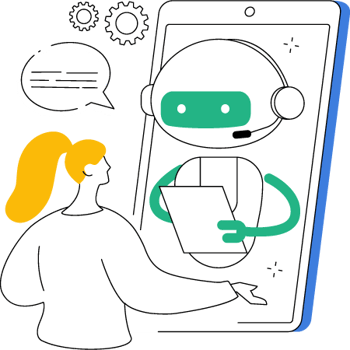 Why attend?
Ignite your Imagination: Explore how Generative AI is reshaping customer experiences, employee productivity, automating processes and workflows.

Learn From AI Experts: Dive deeper by learning firsthand from AI experts, gaining insights into the latest trends, strategies, and practical applications in the field.

Gain Hands-on Experience: This will include demos, interactive whiteboarding, ROI analysis for defined use cases, and user journeys in the Manufacturing and Life Sciences realm.
Who is this for?
Business and Technical audience.
No prior experience with Generative AI is required.
Agenda
27.09.23
11:30 AM - 3:30 PM CET
11:30 AM- 12:00 PM 30 mins

Introductions followed by an Overview of Generative AI

12:00 PM - 12:25 PM 25 mins

All About Generative AI for Manufacturing and Life Sciences: Applications to Adoption

12:25 PM - 12:45 PM 20 mins

Google Cloud Console Walkthrough on Generative AI

12:45 PM -01:00 PM 15 mins

Questions and Answers with Industry Experts

01:00 pm - 01:30 Pm 30 mins

Lunch Break

01:30 Pm- 03:00 PM 1:30 hrs

Breakout Rooms for Manufacturing and Life Sciences Demos on Pre-defined Use Cases

03:00 Pm To 03:15 Pm 15 mins

Questions and Answers with Industry Experts